In San Fernando, we grow cocoa beans
The region of Guayaquil brings together all the geographical and botanical qualities that the beans need to give the best of themselves. The beans in our plantation are characterized by subtle floral notes and slightly earthy woody notes. These smells appear when the pods (fruit of the cocoa tree) are cut. The tasting of beans while still in their mucilage (white flesh) is also a remarkable experience.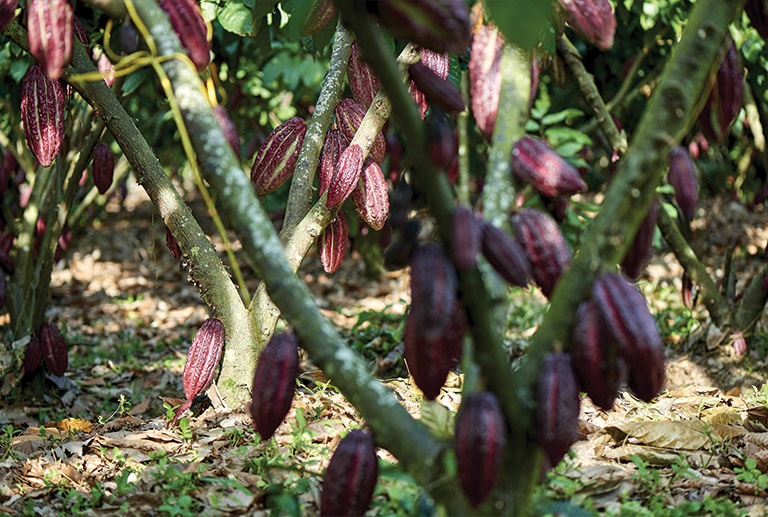 To obtain these coveted beans, a certain organization is necessary. In addition to these adult cocoa trees, the San Fernando plantation includes a nursery where hundreds of young cocoa trees are cared for. The site also includes a space dedicated to the stripping of the pods. This step allows the fermentation process of the beans to begin.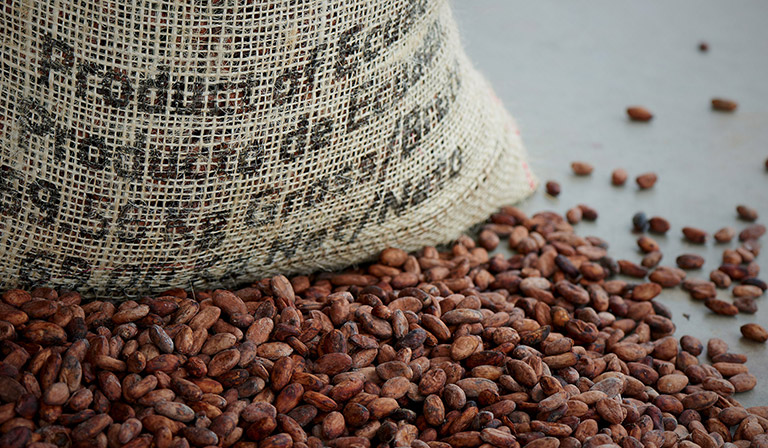 San Fernando is also a lively place that is exemplary regarding working conditions. Infirmary, corporate restaurant… are all actions that make San Fernando an exemplary plantation close to its harvesters.
RAINFOREST ALLIANCE Certification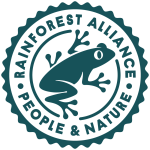 San Fernando is also certified by the RAINFOREST ALLIANCE International Standard and regularly monitored by the French organization Ecocert. It includes more than a hundred control points that allow us to work towards a model plantation, producing cocoa in a respectful way.
Plots are classified as agricultural (no deforestation) and there is no conflict with local communities (no land grabbing).
No deformation of primary forest.
Child labor is strictly prohibited.
Workers receive training on their rights, the environment, working conditions, agricultural practices (overall, they must be made aware of all aspects of certification).
The supervision of workers is cared for by the presence of a full-time nurse and a doctor present one day a week on the plantation.
Structures minimize load carrying and workers have adequate protective equipment.
The salary of the employees is higher than the Ecuadorian minimum wage.
Employees are affiliated with Social Security, can be members of trade unions, enjoy legal holidays and work 5 days out of 7.
The use of water is rational (archived registers, leak management, use of sustainable sources).
Effluent control mechanisms are in place (outgoing water analysis).
Maintenance of uncultivated areas on the plantation of several hectares (wooded areas).
The catering is FREE and the nutritional value is assured.