Other crops: the san fernando plantation cultivates plant diversity.
The Ecuadorian nature is of exceptional richness, we consider that it represents a tremendous opportunity to make San Fernando a place of incredible diversity.
The San Fernando plantation is a genuine Garden of Eden wich hosts figs, mangos, papaya, jackfruits, grapes, cherries, limes and coffee. All these fruits make it possible to feed the company restaurant for a quasi fruit self-sufficiency. In addition to cocoa, bananas are also grown. Plantains are preferred to shade the seedlings of cacao.
The cocoa beans harvested in San Fernando are used in the recipes imagined by Yves Thuriès and his team in South West France.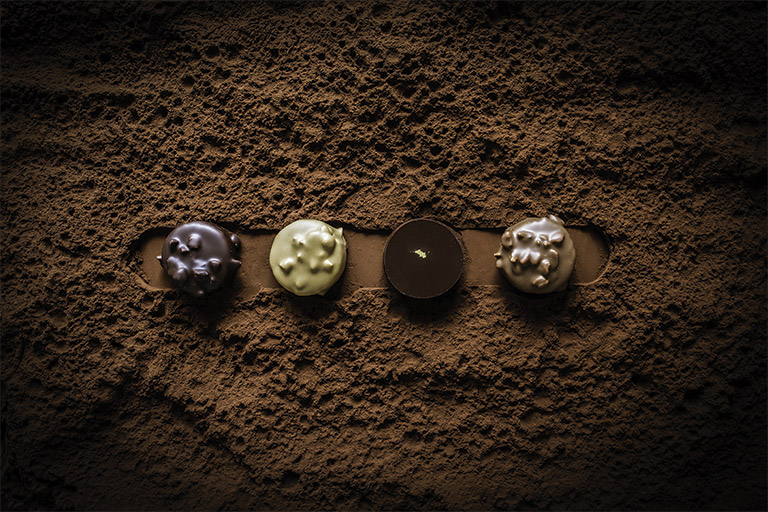 Yves Thuriès Chocolatier-Récoltant's teams regularly have the opportunity to visit the plantation. They are trained for cocoa bean cultivation and all the stages that result from it. This moment of discovery and sharing allows the teams to appreciate the work of the harvesters on site in San Fernando. They can then share the "Harvesting Experience" with the customers in the stores.